How Much Do Dental Crowns Cost in Venice, FL?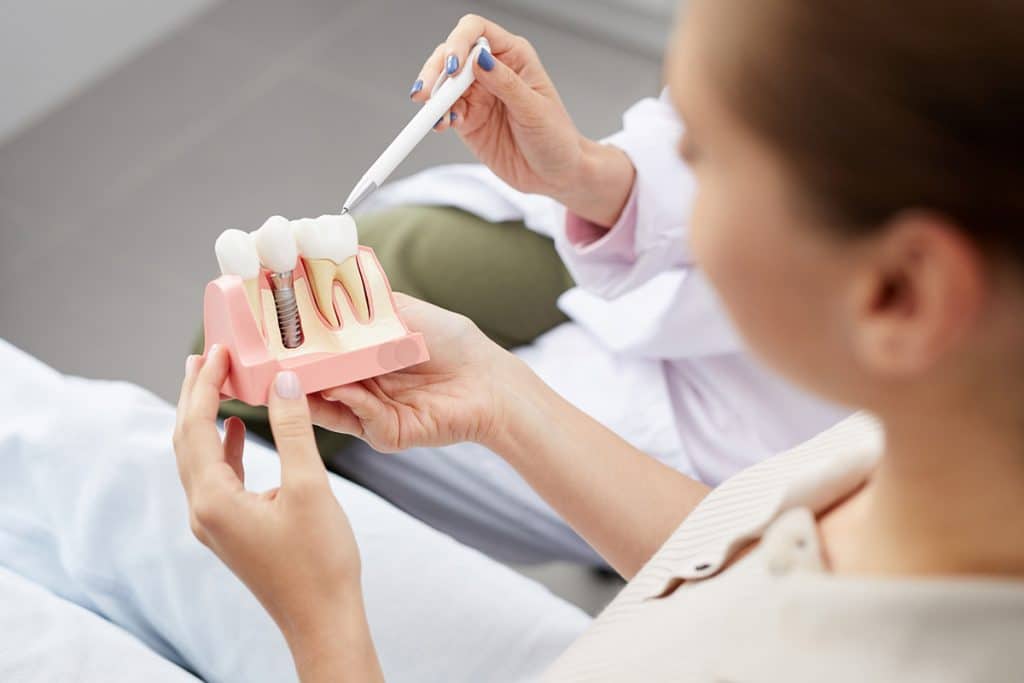 Dental crowns are an excellent treatment option for many different dental problems. If your dentist has told you that you need one or suspect you might benefit from one, you likely have several questions. One of the most common questions about dental crowns is how much they will cost.
The Average Cost of Dental Crowns in Venice, FL
Many factors determine how much a dental crown will cost, including:
Dental crown materials
The problem tooth's location, size, and condition
Local rates
The dentist's training and experience
In some cases, dental insurance might cover about half of the cost if the crown is needed for medical reasons. However, dental crowns usually aren't covered if they are used for cosmetic reasons, and many dental plans have a maximum yearly coverage limit of $1,000-$2,000.
The average prices by crown materials are as follows:
Porcelain-fused-to-metal crowns:

$1000-$1,500 or more per tooth

Metal crowns of gold alloy:

$1000-$1500 or more per tooth

All-porcelain crowns can cost

$1100-$1650

or more per tooth (they are more expensive because they require higher level dentistry skills and take more time to install than metal or porcelain-fused-to-metal crowns)
The good news is that dental crowns last an average of 5 to 15 years, depending on several factors such as:
Normal crown wear and tear
Oral hygiene practiced by the patient
Personal oral habits such as chewing ice or clenching the teeth
Frequently Asked Questions About Dental Crowns
Do I Need a Dental Crown?
Your dentist might recommend a dental crown if you have a tooth that is too decayed to treat with a filling, an infected tooth after a root canal, or a tooth that is broken or cracked due to oral trauma. To find out if you are a candidate for a dental crown, speak with one of our experienced dental providers.
Is it Painful to Get a Dental Crown?
No, it shouldn't hurt when getting your dental crown placed. During the placement process, your dentist will numb your mouth, ensuring that you don't notice any pain or discomfort when they prepare your tooth to make room for your crown. We also offer sedation dentistry to make the process even easier on you—ask your dentist if you are a good candidate for this option.
Dental Crowns at Florida Dental Implant Center
At Florida Dental Implant Center, we want you to get the dental care that you need and desire. We will explain all of your options for dental treatments and their expected out-of-pocket costs.
For your convenience, we accept payments made with cash, debit cards, Discover, Visa, MasterCard, and American Express. We also offer CareCredit® financing to help make dental services more affordable for you. As a courtesy, we can bill your insurance company.
To learn more about dental crowns in Venice, FL, and what you can expect to pay, schedule an appointment today by completing an online appointment request or calling us directly at 941-484-3885.
Recent Posts
Contact Us
Florida Dental Implant Center
200 Capri Isles Blvd, Unit 1A
Venice, FL 34292
Monday | 8am - 5pm
Tuesday | 8am - 5pm
Wednesday | 8am - 5pm
Thursday | 8am - 5pm
Friday | 8am - 5pm
Saturday | Closed
Sunday | Closed