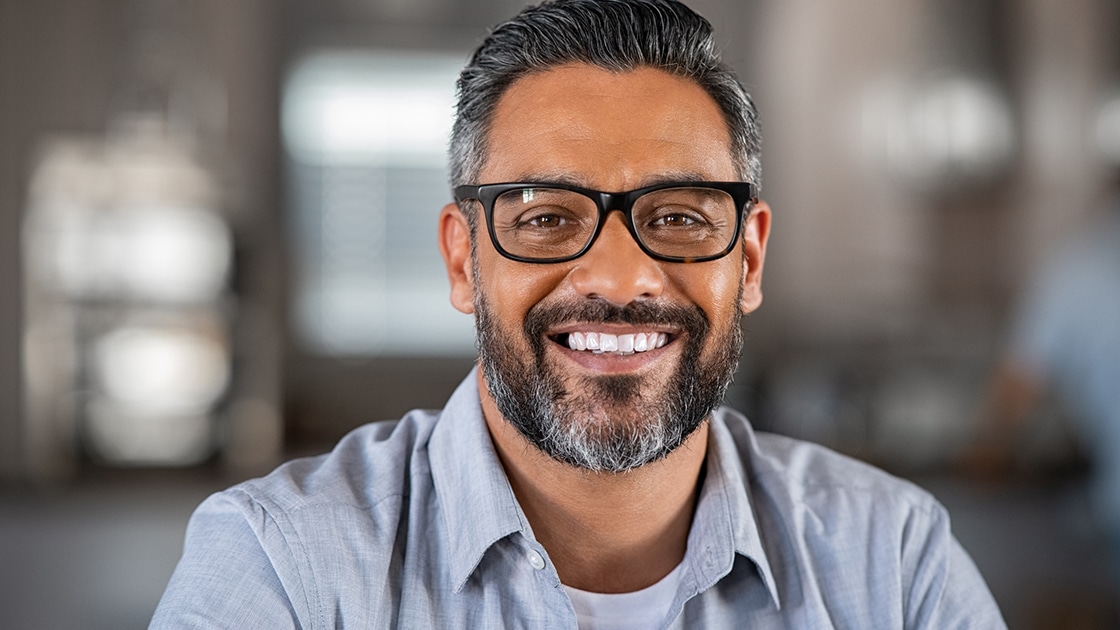 Florida Dental Implant Center provides restorative dentistry in Venice, FL. Call
941-484-3885
to learn more and schedule an appointment.
At Florida Dental Implant Center we provide exceptional restorative dentistry services in Venice, FL to help you achieve a healthy and beautiful smile.
Whether you need a simple filling, a crown, or a more complex restorative procedure, we are here to help you achieve optimal dental health and a confident smile. To learn more about our services or make an appointment, please call our office at 941-484-3885.
What Is Restorative Dentistry?

Restorative dentistry plays a vital role in helping people maintain their oral health, improve their quality of life, and feel more confident in their smiles.
Restorative dentistry focuses on restoring damaged, decayed, or missing teeth to their natural form and function. It involves a variety of procedures that aim to repair or replace teeth, improve oral health, and enhance the appearance of the smile.
Benefits of Restorative Dentistry
Better functionality: Restorative dentistry helps restore the function of your teeth, allowing you to eat and speak properly. This can also help prevent other health issues such as malnutrition or digestive problems.
Improved oral health: Restorative dentistry helps restore the function of your teeth and gums, allowing you to eat and speak more comfortably. Additionally, repairing or replacing damaged teeth can prevent further decay or damage, which can improve your overall oral health.
Enhanced appearance: Restorative dentistry procedures improve the appearance of your teeth, making them look more natural, healthier, and more attractive. This can boost your confidence and self-esteem.
Long-term results: Many restorative dental procedures are designed to provide long-term results. With proper care and maintenance, restorations such as dental implants, bridges, and crowns can last for many years.
Pain relief: Dental issues such as cavities or tooth decay can cause pain and discomfort. Restorative dentistry can alleviate this pain by repairing or removing damaged teeth.
Procedures Offered
At Florida Dental Implant Center, we offer crowns, dentures and partials as part of our restorative dentistry services.
Dentures are removable prosthetic devices that replace missing teeth and surrounding tissue. They are typically made of acrylic resin and can be customized to fit the shape and size of your mouth.
Partial dentures are similar to dentures but are used when you have some natural teeth remaining. They attach to the remaining teeth with metal or acrylic clasps, and can help prevent further shifting or movement of your remaining teeth.
Dentures and partials offer several benefits, including:
Improved speech
Enhanced appearance
Improved comfort
Improved eating ability
We will work with you to determine the best type of denture or partial for your specific needs, and will provide you with guidance on how to care for and maintain your prosthetic device. With proper care and maintenance, dentures and partials can last for many years, providing you with a comfortable and functional solution for missing teeth.
Composite Fillings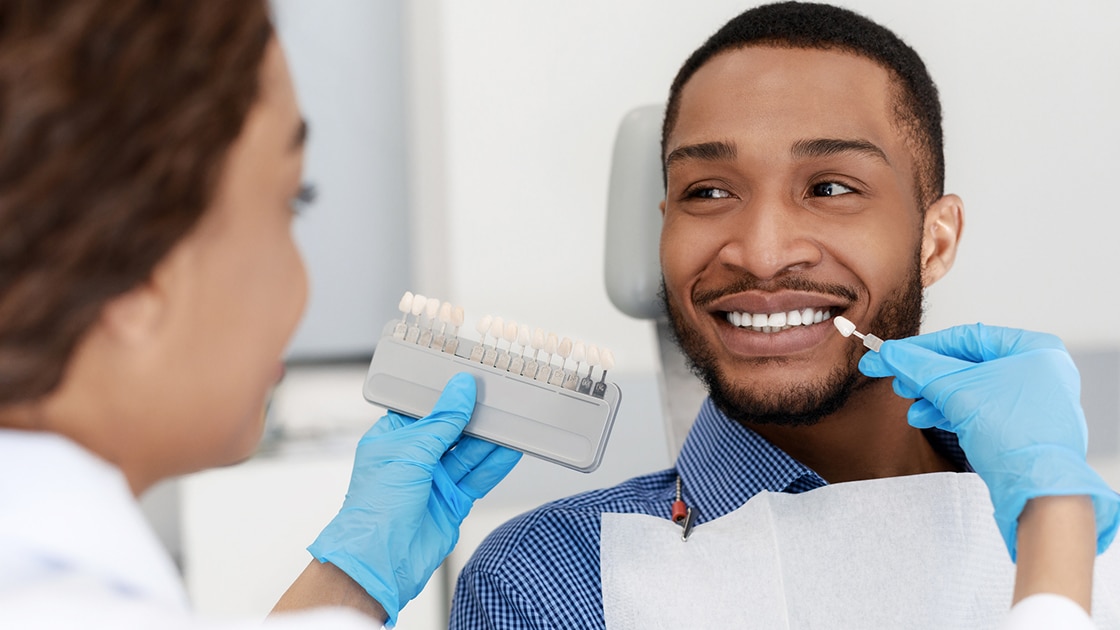 Composite fillings use tooth-colored material to restore teeth with cavities and maintain a natural appearance. Once the decay is removed, the tooth is filled with a composite material which is then cured using a specialized light to harden the material. Composite fillings can be done in one visit.
Learn more about Fillings
Dental Crowns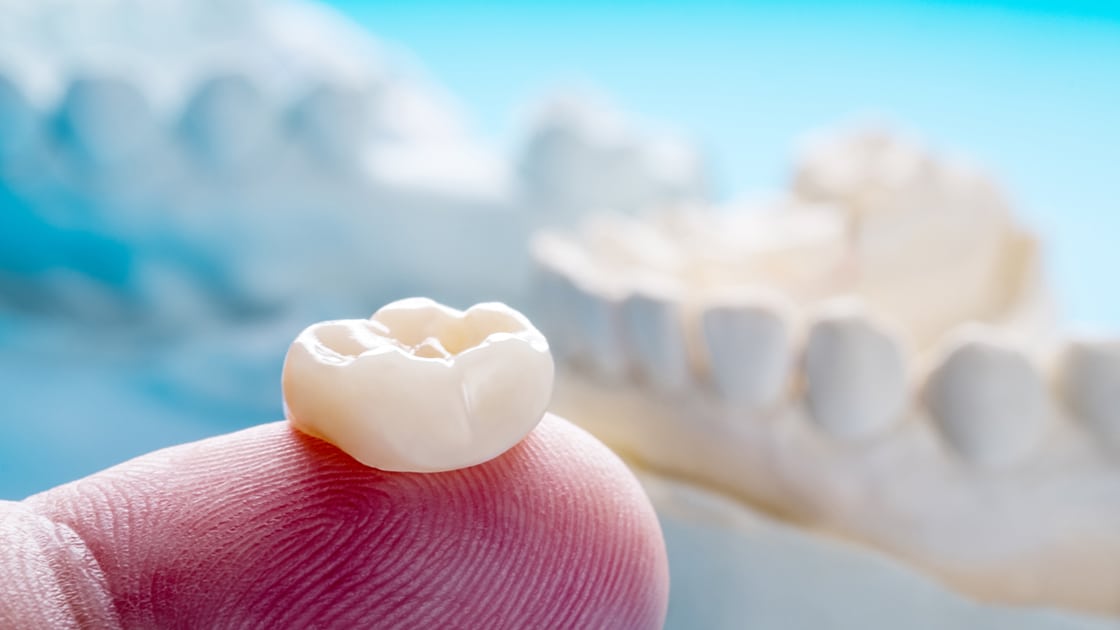 A crown is a dental restoration that completely covers the outside of a tooth that is cracked, broken, worn down, or severely decayed. Dental crowns are usually completed in two visits. During the first visit, the tooth is prepared (shaved down) and an impression is taken. A temporary crown is placed while the permanent crown is fabricated. During the second visit, the permanent crown is carefully fitted and then cemented into place.
Learn more about Dental Crowns
Dental Bridges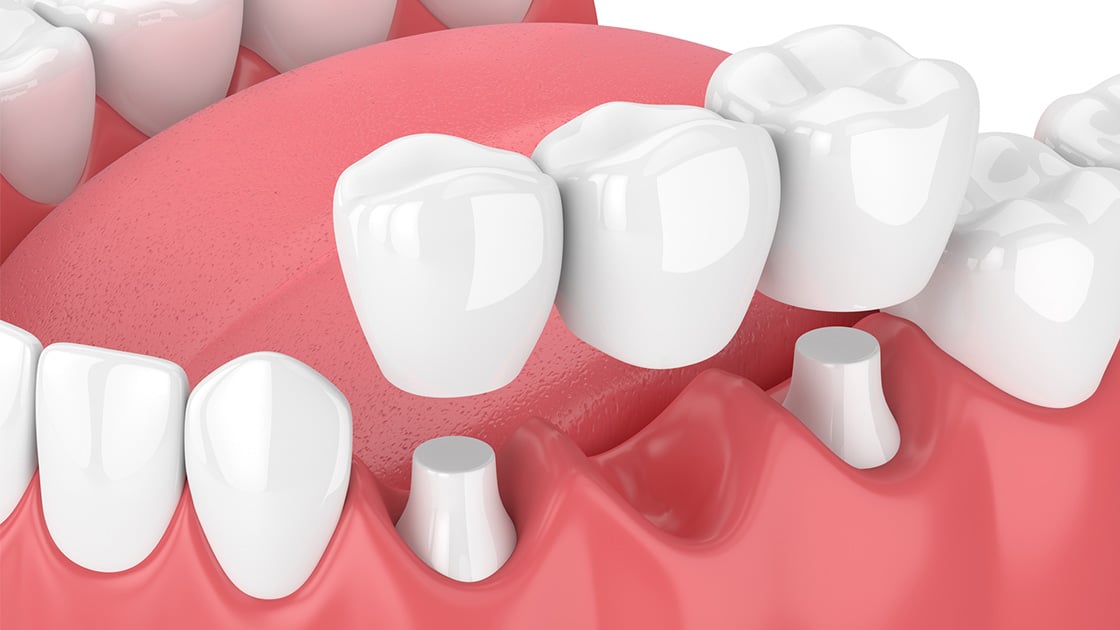 A bridge can replace missing teeth without the use of a denture or dental implant. A bridge is composed of two crowns and a replacement tooth or teeth. Crowns are typically placed on the teeth on either side of the space, with the fabricated tooth or teeth attached in between.
For multiple missing teeth, an implant may be used to anchor the bridge.
Learn more about Dental Bridges
Dental Implant Restorations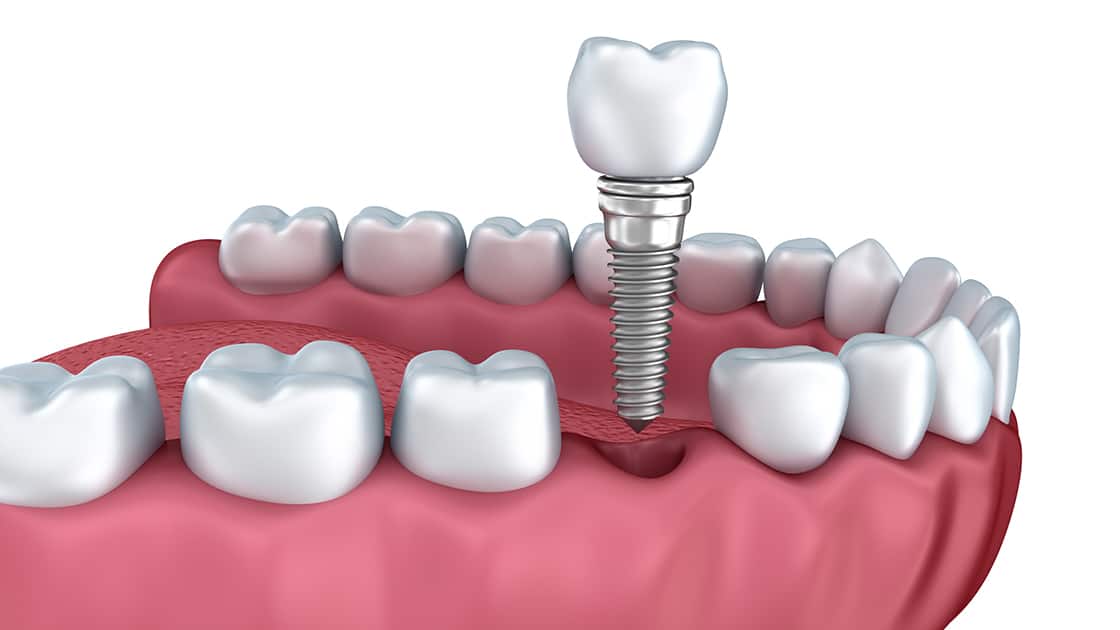 Dental implants replace missing teeth and protect existing teeth by helping to preserve bone structure. Dental implants are composed of three pieces: a small screw made of a biocompatible metal called titanium, an abutment that connects the screw, and the final restoration.
Learn more about Dental Implants
Dentures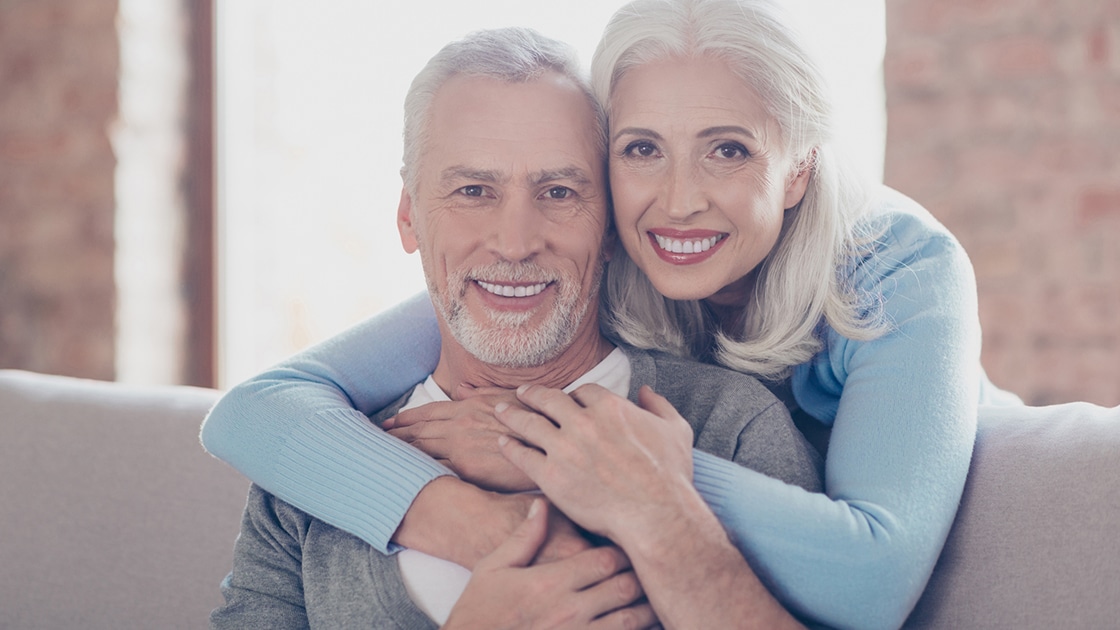 A denture is a replacement for multiple missing teeth within the same (upper or lower) arch. A denture differs from a crown or bridge in that it does not rely on an existing tooth structure, and it completely replaces the missing teeth.
There are several different types of dentures:
Full or Partial
Removable or Fixed
Traditional or Implant-Supported
Learn more about Dentures
Root Canal Treatment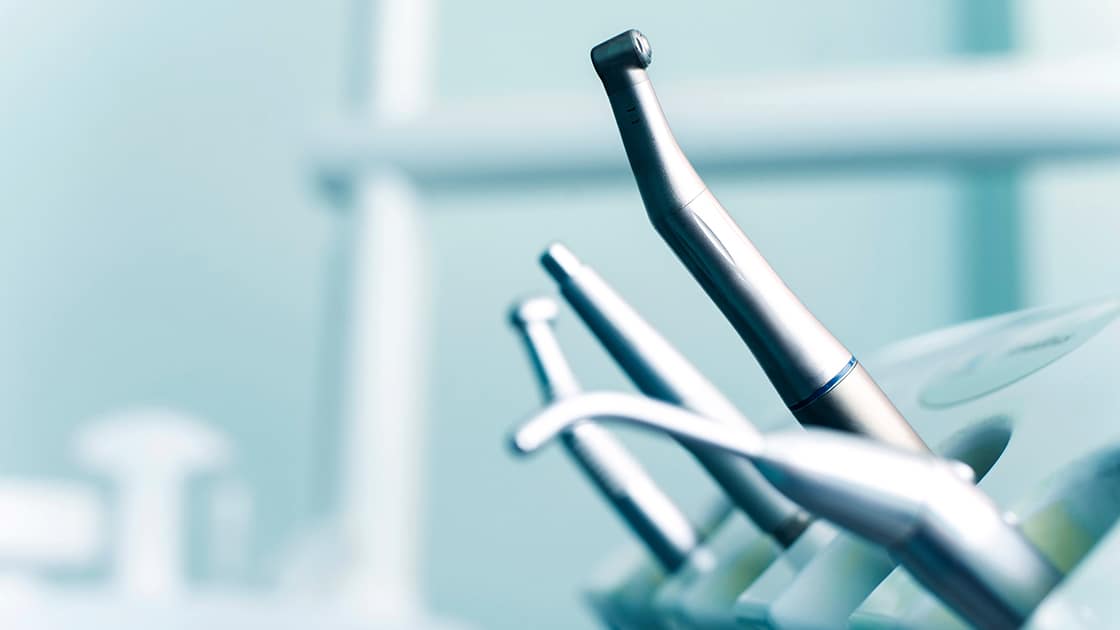 Root canals are most often necessary when decay has reached the nerve of the tooth or the tooth has become infected. When root canal therapy is performed, infected or inflamed pulp is removed from the tooth chamber. The inside of the tooth is then cleaned and disinfected before being filled and sealed to limit the possibility of future infection. Soon after the root canal is performed, the tooth is restored with a dental crown or filling to protect the tooth and restore normal tooth function.
Extractions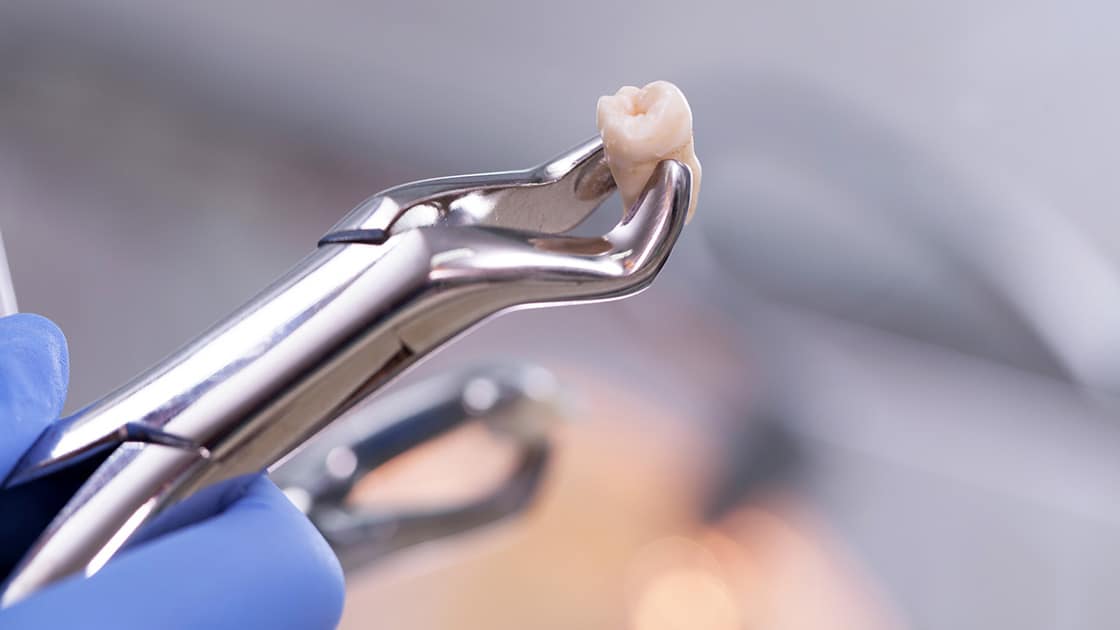 A tooth that can not be saved with restorative procedures may need to be removed. Before removal of the tooth, the area will be numbed with anesthesia. The tooth is loosened from the jawbone and surrounding ligaments and tissues with a gentle rocking motion. Once it is loose, it is gently removed. Stitches may be necessary after the removal of a tooth.
Learn more about Extractions
Frequently Asked Questions About Restorative Dentistry
What is the difference between restorative dentistry and cosmetic dentistry?
Restorative dentistry focuses on repairing or replacing damaged or missing teeth to improve oral health and function. Cosmetic dentistry focuses on improving the appearance of teeth, such as teeth whitening, veneers, or orthodontic treatments.
How long do restorative dental treatments last?
The longevity of restorative dental treatments depends on various factors, including the type of procedure, the quality of materials used, and how well the patient maintains their oral health. With proper care and maintenance, restorative treatments such as dentures and partials often last for many years.
Are restorative dental procedures painful?
Most restorative dental procedures are performed under local anesthesia, which numbs the affected area and minimizes pain and discomfort. Patients may experience some discomfort or sensitivity after the procedure, but this can usually be managed with over-the-counter pain medication.
How do I know if I need restorative dental treatment?
If you are experiencing pain, sensitivity, or damage to your teeth, or if you have missing teeth, it is important to see a dentist for an evaluation. Your dentist can assess your oral health and recommend restorative treatments as needed to improve function and prevent further damage.
Call Florida Dental Implant Center
Looking for a practice in the Venice, North Port, Englewood, Sarasota, Port Charlotte, or Osprey areas? Contact us at
941-484-3885
to schedule an appointment today!