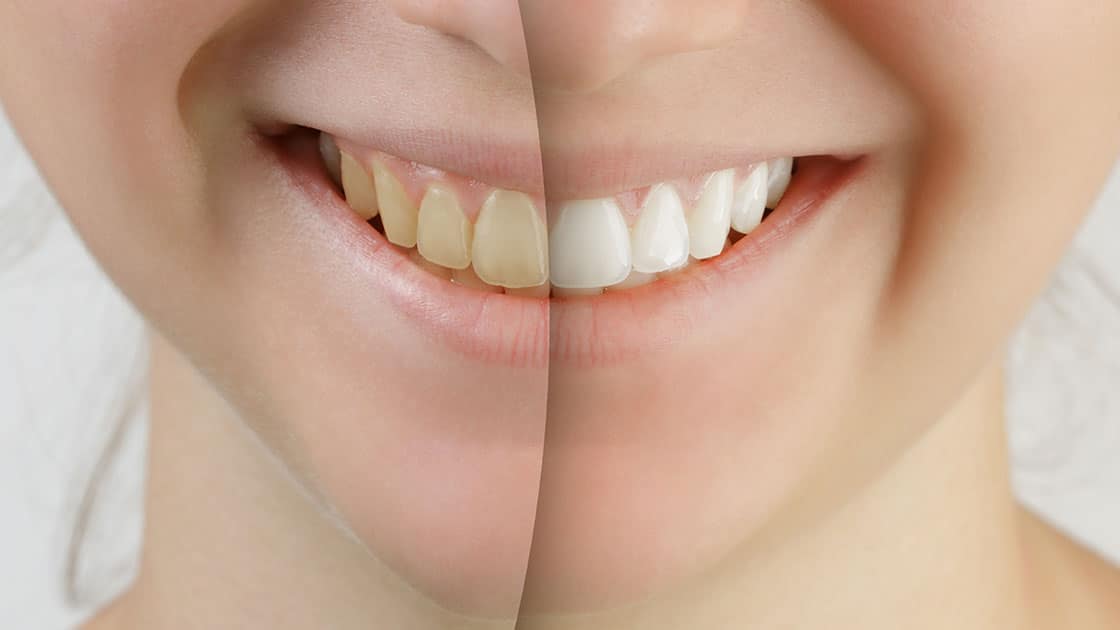 Florida Dental Implant Center provides teeth whitening in Venice, FL. Call
941-484-3885
to learn more and schedule an appointment.
A beautiful smile is a key to confidence and success! We are proud to offer the latest in teeth whitening technology, including ZOOM teeth whitening, to help you achieve a brighter, more radiant smile in just one visit. Contact us at 941-484-3885 to schedule a consultation and learn more about our ZOOM teeth whitening services.
What is Teeth Whitening?
Teeth whitening is a cosmetic dental procedure that involves removing stains and discolorations from the teeth to improve their appearance. It is a non-invasive treatment that can effectively brighten your smile and boost your confidence.
Benefits of Teeth Whitening
Improved appearance: Teeth whitening removes stains and discolorations, making your teeth appear brighter and more youthful.
Boosted confidence: A brighter, more attractive smile boosts your self-esteem and gives you the confidence to smile more often.
Enhanced social and professional life: A bright, confident smile makes a positive first impression, which can lead to improved social and professional interactions.
Non-invasive: Teeth whitening is a non-invasive procedure that can effectively improve the appearance of your teeth without the need for invasive treatments.
Cost-effective: Teeth whitening is a relatively inexpensive cosmetic dental procedure that can offer significant improvements in your smile.
Long-lasting results: With proper care and maintenance, teeth whitening provides long-lasting results that can keep your smile looking bright and attractive for years to come.
Are You a Good Candidate for Whitening?
The ideal candidates for teeth whitening are those with healthy teeth and gums, free from decay or gum disease.
Some other factors that may make someone a good candidate for teeth whitening include:
Stained or discolored teeth: Teeth that are yellow, brown, or gray in color due to aging, smoking, or drinking coffee, tea, or red wine are good candidates for teeth whitening.
No restorations: Teeth with no restorations, such as fillings, crowns, or veneers, are typically better candidates for teeth whitening. Restorations do not respond to whitening treatments, which can result in uneven coloration.
Realistic expectations: Candidates with realistic expectations are good candidates for teeth whitening. Teeth whitening can significantly improve the appearance of teeth, but it is important to understand that the results are not permanent and may require touch-up treatments.
Committed to oral hygiene: Candidates who are committed to maintaining good oral hygiene and regular dental check-ups are good candidates for teeth whitening. Good oral hygiene can help prolong the effects of teeth whitening.
Frequently Asked Questions About Teeth Whitening
How does teeth whitening work?
Teeth whitening typically involves using a bleaching agent, such as hydrogen peroxide, to break down and remove surface stains on the teeth. This process helps to lighten the color of the teeth and create a brighter, more attractive smile.
Teeth whitening is generally considered safe when performed by a dental professional. However, overuse or misuse of teeth whitening products can cause sensitivity, gum irritation, and enamel damage. It's important to follow your dentist's instructions and use teeth whitening products as directed.
How long do the results of teeth whitening last?
The results of teeth whitening vary depending on factors such as diet, lifestyle habits, and oral hygiene. Generally, the effects of teeth whitening can last anywhere from several months to a few years with proper care and maintenance.
Can teeth whitening be done on sensitive teeth?
Yes, teeth whitening can be done on sensitive teeth, but it's important to use caution and follow your dentist's instructions. Your dentist may recommend a lower concentration of bleaching agent or a desensitizing gel to minimize sensitivity.
Call Florida Dental Implant Center
Looking for a practice in the Venice, North Port, Englewood, Sarasota, Port Charlotte, or Osprey areas? Contact us at
941-484-3885
to schedule an appointment today!