A Patient's Guide to The Dental Implant Procedure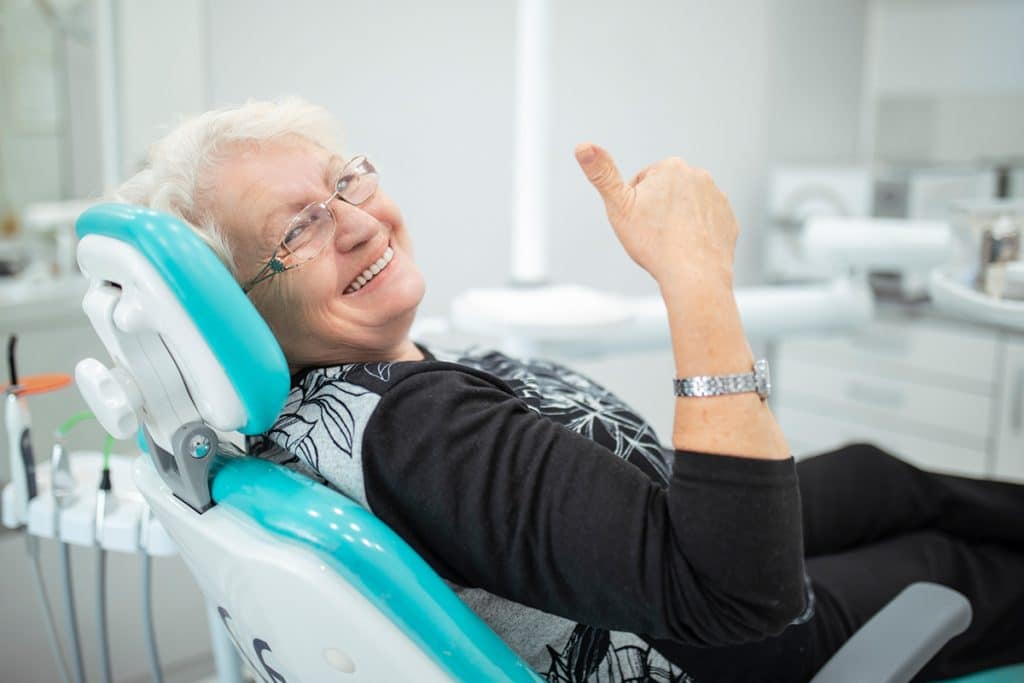 Choosing dental implant surgery is a significant choice that comes with many questions and concerns. That's why our team created a comprehensive guide that walks you through every aspect of the procedure in detail.
Despite how intimidating this experience may seem at first glance. We promise that our step-by-step approach will help put your mind at ease and prepare you for what lies ahead – from consultation with your dentist all the way through recovery after implant placement.
Furthermore, our guide provides informative explanations regarding various types of implants and their associated benefits, as well as effective maintenance tips that aim to extend the life span of your new implants indefinitely.
The Need for Dental Implants
Missing teeth pose numerous threats to our overall oral hygiene and well-being, affecting self-confidence and leaving indelible marks like gum disease or bone loss which, if not halted, could heighten its impact with time. Dental implants provide solutions that overcome these issues.
Implants are easy-to-maintain, low-cost options that boost your smile while strengthening healthy oral care practices ensuring you lead a better life ahead!
Two kinds of implants are applied globally–endosteal and subperiosteal implants. Endosteal implants involve inserting it directly into the bone, while subperiosteal options rest on top of the jawbone and under the gums' tissues, respectively.
Based on your overall objective and dental requirements, your dentist would make recommendations specific to help achieve optimal results.
Dental Implant Procedure - Step-by-Step Guide
Pre-Operative Instructions
Preparation is key in ensuring that your upcoming dental implant procedure goes well–your dentist will guide you accordingly beforehand.
Take steps such as stopping smoking. Cutting out specific food types/medications before treatment, and arranging transport pre-surgery help minimize any risks involved substantially. Following these guidelines as advised means successful surgery outcomes are more likely.
The Surgical Procedure
The actual implantation process involves an experienced dental practitioner performing all tasks while you are under local anesthesia. Depending on the complexity of the work involved and the number of implants needed, this stage will take varying amounts of time to complete and could be several hours.
There are three main stages for the in-clinic procedure to pay attention to:
An incision is made in the gum tissue
Precision drilling into this area and insertion of the implant
Incision area is stitched closed
Post-Operative Care and Recovery
After the surgery, swelling or discomfort can occur, which can easily be managed with over-the-counter painkillers or ice packs. With regards to implant care post-surgery, your dentist will give advice on specific steps such as avoiding some foods/drinks, using appropriate mouthwash, and sticking strongly with good oral hygiene practices even when you start feeling better.
Tips for Successful Dental Implant Recovery
After going through dental implant surgery, you want to do everything possible to ensure a successful recovery. To do this, you must follow the dentist's instructions. Some helpful tips will help speed up the recovery process and promote healing:
Getting plenty of rest
Avoiding strenuous physical activity
Eating a soft diet for the first few days
Using an ice pack to reduce swelling
Avoiding smoking and drinking alcohol
Benefits of Dental Implants
Dental implants are a great option when it comes to replacing missing teeth. They're crafted to blend in seamlessly with your natural teeth, giving you a smile that looks and feels completely natural, boosting your self-confidence.
They help preserve jawbone structure and prevent further tooth loss. Dental implants can improve your speech and eating abilities, and they're easy to maintain. With proper care, they can last a lifetime. Dental implants are a long-term investment in your smile!
Dental Implants in Venice, FL
Dental implants are an ideal option for most people. Patients who choose dental implants are looking for permanent, beautiful teeth that are fixed in place. Dental implants can even support a crown, a bridge, or even a full denture.Don't let missing teeth hold you back any longer – contact us at 941-484-3885 to talk about dental implants or to schedule an appointment.
Recent Posts
Contact Us
Florida Dental Implant Center
200 Capri Isles Blvd, Unit 1A
Venice, FL 34292
Monday | 8am - 5pm
Tuesday | 8am - 5pm
Wednesday | 8am - 5pm
Thursday | 8am - 5pm
Friday | 8am - 5pm
Saturday | Closed
Sunday | Closed