Am I A Candidate for Dental Implants?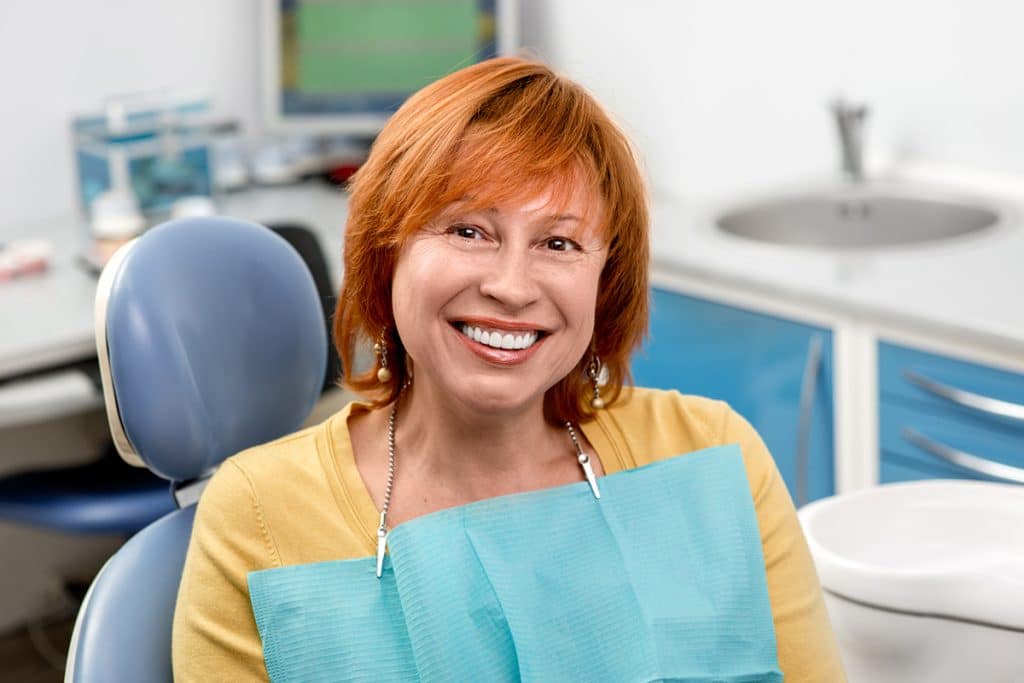 Dental implants are the next best thing to healthy, natural teeth. Deciding to restore missing teeth with the help of dental implants is one of the best decisions you'll ever make. At Florida Dental Implant Center, we are committed to delivering quality, durable restorations using the best technology offers. If you are considering dental implants, understanding the criteria for candidacy is crucial. Several factors will help determine whether you are eligible for dental implants.
Sufficient Jawbone Density
Since dental implants rely on the stable and supportive foundation the jawbone provides, adequate jawbone volume is the primary requirement for dental implant candidacy. Your dentist will evaluate the quality of your jawbone using X-rays or CT scans. If you have jawbone loss or a thin jawbone, additional procedures such as bone grafting may be needed to ensure successful implant placement.
Healthy Gums and Teeth
Maintaining good oral health is essential for successful dental implant treatment. Healthy gums and a history of proper oral hygiene play a vital role in preserving the integrity of the implant and preventing complications.
Gum disease or other oral health issues must be addressed before moving forward with dental implant surgery. In addition, routine dental check-ups and professional cleanings are crucial for optimal oral health and the long-term success of your dental implants.
Your Commitment to Oral Hygiene and Maintenance
The long term success of dental implants highly depends on your diligent oral hygiene practices, including daily:
Brushing
Flossing
Rinsing with an antibacterial mouthwash
These are the best and easiest ways to keep the implant and surrounding tissues clean. Regular dental check-ups and professional cleanings are also important to monitor dental implants and address any concerns promptly. Dental implant candidates must understand the significance of long-term oral hygiene and maintenance for the success and longevity of their dental implant restoration.
General Health and Lifestyle
Your general overall health and lifestyle are also important factors to consider. Certain systemic medical conditions, like uncontrolled diabetes or autoimmune disorders, can delay or disrupt the healing process and implant integration.
Smoking can also hinder the success of dental implants. It's crucial to provide your dentist with your complete medical history and lifestyle habits during the implant evaluation process to assess your suitability for dental implants.
Your dentist will work with you to develop a personalized treatment plan that considers any health concerns or lifestyle factors that may impact the success of dental implant treatment.
Learn More about Your Candidacy for Dental Implants at Florida Dental Implant Center
Dental implants offer a durable and natural-looking solution for missing teeth, restoring your smile and improving your quality of life. Determining your eligibility for dental implants requires a comprehensive evaluation of various factors, including jawbone volume and density, oral health, commitment to oral hygiene, and overall general health considerations. Consulting with one of our experienced dentists will help assess your candidacy. The good news is that even if you aren't a good candidate for dental implants, we offer many other restorative and cosmetic dentistry treatments. Schedule an appointment today by completing an online appointment request or calling our friendly team directly at 941-484-3885.
Recent Posts
Contact Us
Florida Dental Implant Center
200 Capri Isles Blvd, Unit 1A
Venice, FL 34292
Monday | 8am - 5pm
Tuesday | 8am - 5pm
Wednesday | 8am - 5pm
Thursday | 8am - 5pm
Friday | 8am - 5pm
Saturday | Closed
Sunday | Closed