Dental Implants: Myths vs. Facts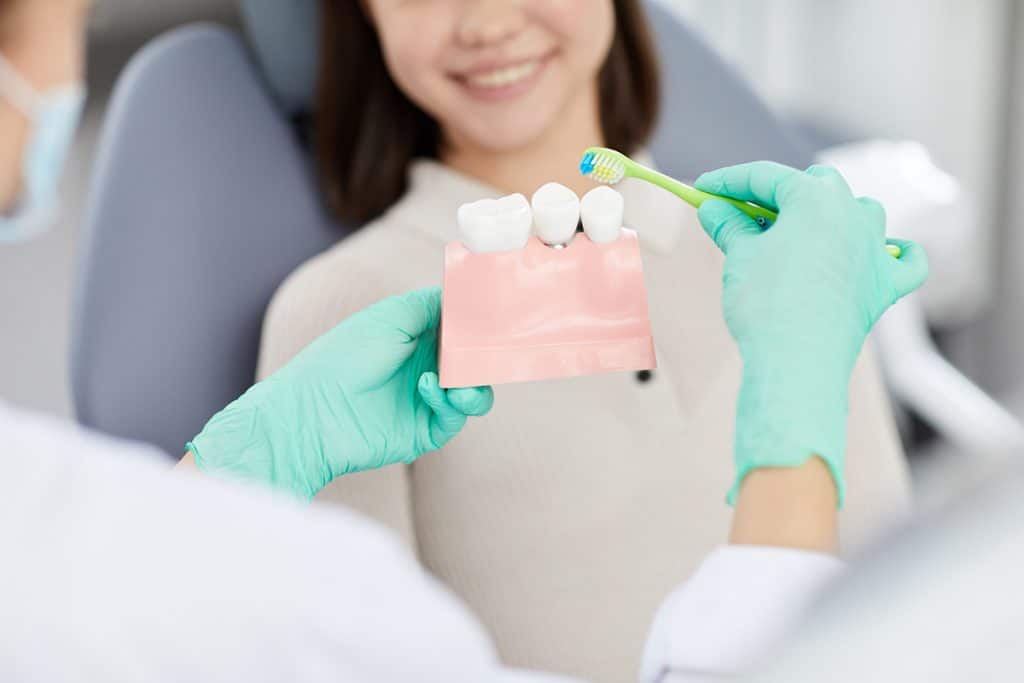 Over the years, dental implants have gained significant popularity, leading to a surge in discussions and, unfortunately, some misconceptions about the procedure. At our practice, we often come across the following common myths:
Myth: Dental Implants Aren't Suitable For Young Individuals.
Fact: Dental implants are a viable option for any adult with missing teeth. It's a common belief that dental implants may not be suitable for those in their 20s or 30s. However, if you're an adult in good health with ample jaw bone density, you're a potential candidate for dental implants. In fact, they are particularly well-suited for younger individuals as, with proper care, they provide a lifelong solution for missing teeth. There's no need to feel self-conscious about needing dental implants, regardless of your age.
Myth: Getting Dental Implants Is a Painful Process.
Fact: Understandably, patients may feel apprehensive about undergoing dental implant surgery, given that it's a surgical procedure. Rest assured, we prioritize your comfort throughout the process. Anesthesia is administered to numb the area, and we also offer sedation options for those dealing with anxiety.
During dental implant surgery, patients rarely experience pain; they may feel some pressure or pulling, but not pain. In the days following the surgery, there may be some soreness and swelling, which can be effectively managed with cold compresses and over-the-counter anti-inflammatory pain medication.
Myth: Dental Implants Appear Unnatural.
Fact: Dental implants are the most natural replacement for missing teeth. This misconception may stem from rare instances in which individuals received subpar dental implants from inexperienced providers. At Florida Dental Implant Center, we exclusively use high-quality materials to ensure your smile is not only beautiful but also naturally seamless.
Dental implants mirror natural teeth in function, possessing a root and a crown. They restore both functionality and aesthetics to your smile, allowing you to enjoy your favorite foods and speak with confidence. Due to their rooted structure, they also provide a secure bite and reduce the risk of facial collapse.
Myth: Dental Implants Pose Significant Risks.
Fact: Dental implants actually boast a 98 percent success rate. While it's easy to come across alarming anecdotes online, it's crucial to remember that these stories are exceptions rather than the rule. Failures in dental implants are rare, especially when performed by a qualified dentist. Only two percent of dental implants encounter issues, often due to a patient's unsuitability for the procedure.
We conduct thorough assessments, including jaw imaging and a comprehensive medical history review, to ensure the feasibility of the dental implants we provide.
While dental implants are a surgical procedure and carry standard surgical risks, such as nerve damage, surrounding structure injury, and infection, they maintain a high success rate.
Myth: Dental Implants Are Excessively Priced.
Fact: Dental implants are an investment in a permanent tooth replacement. Although they may seem costly upfront, the price typically includes multiple visits, one or more surgeries, and meticulously crafted, high-quality components. Although these expenses add up, especially when not covered by insurance, it's imperative to recognize that dental implants are a permanent solution for missing teeth.
With proper care, you won't incur any further costs for them. They are a wise investment in your dental health and future.
Learn More about Dental Implants at Florida Dental Implant Center
If you are interested in dental implants in Venice, Florida, but have further concerns, please reach out to the friendly professionals at Florida Dental Implant Center. We can answer your questions and address your concerns to help you understand dental implants better.You can schedule an appointment today by completing an online appointment request or calling our team directly at 941-484-3885.
Recent Posts
Contact Us
Florida Dental Implant Center
200 Capri Isles Blvd, Unit 1A
Venice, FL 34292
Monday | 8am - 5pm
Tuesday | 8am - 5pm
Wednesday | 8am - 5pm
Thursday | 8am - 5pm
Friday | 8am - 5pm
Saturday | Closed
Sunday | Closed